How NOT To Interview For A Job
Sunday, March 18th, 2012 at 4:07 pm
How NOT to Interview For a J.O.B.
[/caption]
 Do You Interview…?
Do you interview to work for someone else's dreams?  Have you ever considered starting your own business through network marketing or internet marketing?  What would it be like to get paid what you're worth, not what a J.O.B. is worth?  J.O.B. can be best defined as Just Over Broke.  Are you working for the 40-40-40 club?  $40k/year for 40 years for a $40 dollar watch…  Below I will share some things you do NOT want to ask for at a traditional J.O.B interview.
Stop Interviewing and Start Producing
If you already own your own network marketing company and treat it as a hobby, continuing to work at your job, you may have still have some beliefs you require to overcome.  You probably unconsciously still believe some things you heard as a child such as…
You have to work hard at your job to be successful.

Network marketing is a pyramid scheme.

Sales people are sneaky.

Those rich people are snobby.

Go to college so you can get a good job.
Maybe it's time to really change your paradigm and start building your OWN dream!  Robert Kiyosaki, Donald Trump, and Warren Buffet all agree network marketing is the place to be.  Robert Kiyosaki even wrote a book about network marketing titled The Business of the 21st Century.  The business of network marketing has created more millionaires in the past 40 years than any other industry.  Start treating Your business like the million dollar business it IS!  Stop trading time for dollars like you do at your J.O.B…and start trading Profit for Results.
Don't Ask For These Things During An Interview
A potential employer would think the below requests are hilarious…or offensive.  In network marketing they are standard.  Some things you can ask for ask for, and receive, from my primary company:
I want a 20% commission on everything I sell and as I improve I want that percentage to significantly increase.

I expect a FREE BMW once I am a top producer.

I want my product free after having only 3 customers.

I want you to provide me with a website, free online training and leadership training in great places to include California, and Florida.  Oh, and if I do well enough I want the founder of the company to come visit me.

I would like the opportunity to rapidly advance in the company, but at my own pace.

When I do well, I want lots of praise and recognition, free products, special awards, free trips to tropical destinations, and…..CASH BONUSES!

I would like my friends and family to work here.  I do not want any negative people to work here.

I will set my own schedule and only work when it suits me and my family.
Moving Forward
Have you had enough of your bosses crap?  Do you want more time with your family and friends?  Would you like to have all the things in life you deserve?  If you are saying YES…it is time you created your own enterprise in network marketing!  If you have an existing enterprise in network marketing, it's time to take it seriously.  If you are looking for a great opportunity, take a look at my primary company, Numis Network.
Thank you to my friend and business associate Joel Burrell for producing the content that inspired this post.
For Unlimited Qualified Leads Online visit www.onlinemarketingmlmsolutions.com
My hope is you have completed your last interview!!!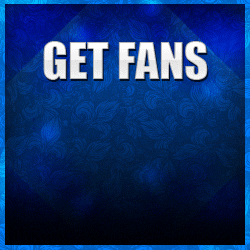 Want to make more money from the comfort of your home, pay $500 less taxes a month, go on free vacations, and work directly with me?  If so, CLICK HERE NOW
If you received value from this post
please comment
and
share
if you want more content like this
Jeremy Howie
jeremy@jeremyhowie.com
"YOUR dreams are just a decision away!"
Jeremy Howie is a full time success coach and entrepreneur and continually assists and empowers others to find their greatness within and achieve their dreams.
P.S. If you would like help in achieving MORE success marketing your business online CLICK HERE NOW
Tagged with: commission • Donald Trump • income • internet marketing • interview • jeremy howie • job • joel burrell • mlm • network marketing • Robert Kiyosaki • success • Success Coach • Warren Buffet • wealth
Filed under: Personal Development
Like this post? Subscribe to my RSS feed and get loads more!