Duplication
Monday, March 12th, 2012 at 8:52 am
Duplication
Duplication in Network Marketing
How are you doing in your business?  Has your business stalled because very few people you have enrolled, have enrolled someone themselves?  There is a very good chance this is because what you are doing is not duplicable.  If you want to have the long term leveraged income that is so sought after in this industry…duplication is crucial.
What is Duplication and How Do I Duplicate?
Duplication is someone doing the same thing you have done, the same way you did it.  If you enrolled someone by asking them if they were open to a side project and sent them to your company's website…there is a good chance they will do the same with their prospects.  If you create a very complex recruiting system and attempt to reinvent the wheel…your team members will probably do the same.  You must plug into your company's simple system and stick to it.  As you build a huge organization, you will know it is being done the same way 10 levels down.  Duplication must be an easy process, as one of the biggest reasons people don't get started in mlm, is they believe they can't do it.  If you share the opportunity with them in a simple manner, they will unconsciously see they can do the same!  Training is something that also must be duplicable.
An Example of Duplication in True Form
Check out the picture to the right!  My fiancee's daughter, Destiny, is a future network marketing ROCKSTAR.  She is 6 years old and is a sponge…she already gets entrepreneurship.  I was looking at her pictures last night, she is an artist too, and I came across this paper.  She is duplicating what my fiancee, Donyel, and I are doing in network marketing!  Now I'm just waiting for a call from her kindergarten teacher asking what business she is running and signing her friends/classmates up for.  Can you imagine if you had been introduced to this wonderful industry when you were a young child?  It is another whole blog topic, but there is a powerful lesson here.  Your team members, friends, family, AND children are watching and duplicating what You do!  Do your children or team members portray duplication like this…or do the stare at the phone in fear?
Tips on Duplication
Do the amount of personal development you want your team to do.

Do the amount of prospecting you want your team to do.

Do the training and attend the events/webinars if you want your team to.

Have integrity, trust, class, character and be honest, you will see it duplicated several levels down.

Keep it simple!
Moving Forward
Without duplication, you and I have no future in network marketing.  You can enroll 1000 people, and without a duplicable system, you will never see the long term residual income you deserve.  I have just recently started to see duplication and it is a wonderful feeling…not just in the money, but in the happiness I'm seeing in others.
ATTENTION!!!  The 100 Day Biz Builder Challenge has Reopened due to Extremely High Demand!
Would you like to learn how to market online?  Learn how to blog like me?  Have 10 – 15 people contacting you every day for information on your opportunity?  If you answered Yes to any of these questions…join me right now in the 100 Day Biz Builder Challenge hosted by internet and network marketing superstars Adam Chandler and Jordan Schultz.  It is a free challenge and the only requirement is you are a member of MLSP (and you Don't quit)!  To join me in 100 days of free fun, education, and success Click Here.  Deadline to enter is Wednesday, March  14th at 11:59pm EDT!!!  You will learn better duplication!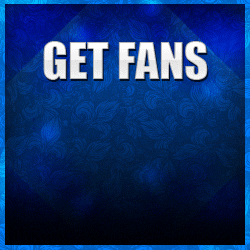 Want to make more money from the comfort of your home, pay $500 less taxes a month, go on free vacations, and work directly with me?  If so, CLICK HERE NOW
If you received value from this post
please comment
and
share
if you want more content like this
Jeremy Howie
jeremy@jeremyhowie.com
"YOUR dreams are just a decision away!"
Jeremy Howie is a full time success coach and entrepreneur and continually assists and empowers others to find their greatness within and achieve their dreams.
P.S. If you would like help in achieving MORE success marketing your business online CLICK HERE NOW
Tagged with: adam chandler • duplication • internet marketing • jeremy howie • Jordan Schultz • MLSP • network marketing • success • Success Coach
Filed under: Personal Development
Like this post? Subscribe to my RSS feed and get loads more!