Do You Live Well?
Saturday, February 4th, 2012 at 7:14 am
That is my question for you today…do you live well?
You may be thinking, that depends on how "well" is defined. In this post I will give you some insight on what I believe it means to live well.
Living well is not just a eating a good, balanced diet or getting enough rest. Yes…these are important aspects to leading a healthy life, but not what I am getting at. Living well is not missing out on anything, taking it all in, stopping to 'smell the roses.'
What I am doing to live well?
Tonight my fiancées daughter, Destiny, and I went out on the balcony and watched the snow softly fall on the green belt behind our place. We got our PJs on and grabbed some hot cocoa and sat outside and enjoyed the evening. We laughed. We ate snow. We speculated about school being cancelled tomorrow due to the developing storm. Could I have said no, I'm tired, it's late, etc.? Of course I could have, but I did not want to miss out on a beautiful snowy night and an excuse to act like a child again…not that I need one!
Tomorrow night I am taking Donyel and the kids to go see Cirque du Soleil. I saw a show in Vegas about 10 years ago and thought it was wonderful. I told myself I would go see it again, and when I got the chance I did.
In February Donyel and I are going out to California to coach with our friend and mentor Jeffery Combs. Could we have said it's too expensive, you better believe it. We didn't though…we know that as we climb the ladder to our goal of being millionaires, we see how important it is to learn from those who have blazed the trail before us. I've wanted to get back to Cali for 15 years and so has Donyel, so we decided to go right now.
Do you do the things you want to, or do you say "next time" or "someday" a lot? Do you keep putting off the skiing trip, camping trip, vacation, picnic, walk in the rain, road trip etc. that you could easily just do? Stop saying you will TRY to go this year, next year, in __ years… Do you know what TRY stands for? Tomorrow is Really Yesterday.
I am not getting on your case, that is not my intention. What I want for you is to do the things you want to do, when you want to do them. I want you to live the life you Deserve to live! I understand what a lot of you are going through. You know why? Because I was there for way too long! I missed out on so much…thinking I was trapped in the 'rat race' and didn't have time. Well it almost killed me…literally. I was not living well and was actually mad at those who were living well.
So what can I do to live well, you may ask?
Here are a few things I recommend to put things in perspective:
• Live every single day as if it were your last. If you can really put yourself in that spot it will definitely change your perspective. A walk in the park, taking in all the day has to offer, suddenly becomes more important than cleaning out the garage or something else that has been on your list for years.
• Pick a time slot on at least one day, every week, that you and your family/friends/pet do something fun or special. Maybe it's as simple as going to a good movie, or renting one. Or turning off the TV and playing a board game. Or hopping on your bike and going somewhere you've never been.
• Make a firm decision to do something you have been wanting to do for a long time. Something you can afford, and you can borrow the time from somewhere else to do.
Jim Rohn said, "Live a vital life. Here's one of the reasons why. If you live well, you will earn well. If you live well it will show in your face, it will show in the texture of your voice. There will be something unique and magical about you if you live well. It will infuse not only your personal life but also your business life. And it will give you a vitality nothing else can give." Yes Jim Rohn lived very, very, well. Living well will ripple into all aspects of your life. Your energy will be replenished, you will smile, your cup will be filled.
My hope is I hear back from some of you with things you are doing to live well. Don't end up at the end of your life in regret. Live well and live your best. Think about and do today what will be most important in your final hours.  Live Well my friend!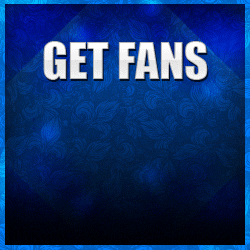 Want to make more money from the comfort of your home, pay $500 less taxes a month, go on free vacations, and work directly with me?  If so, CLICK HERE NOW
If you received value from this post
please comment
and
share
if you want more content like this
Jeremy Howie
jeremy@jeremyhowie.com
"YOUR dreams are just a decision away!"
Jeremy Howie is a full time success coach and entrepreneur and continually assists and empowers others to find their greatness within and achieve their dreams.
P.S. If you would like help in achieving MORE success marketing your business online CLICK HERE NOW
Tagged with: live well
Filed under: Personal Development
Like this post? Subscribe to my RSS feed and get loads more!