Saturday, December 17th, 2011 at 1:09 am
Mother Teresa Exclaimed a Profanity
Have you ever wondered if Jim Rohn ever had a bad day?  Do you think Anthony Robbins ever has a negative thought?  Has Donald Trump ever made a poor business decision?  The answer is YES…we are all human beings.  In this post I will show you how to turn a negative moment in time into a Positive life experience.
Yesterday I had my first 'bad' day I've had in several months (actually more like a half day.)  I went to sleep feeling a bit negative and woke up that way.  I began to wonder after over a year long journey of personal development and self improvement towards financial and personal freedom, how is this possible?  How am I going to be the top success coach in the world when I have bad days?  I actually allowed outside negative influences to affect my state of mind?  Then as I did my affirmations and Afformations, read out of a book and got into my routine it came to me…
The difference between people who are not constantly improving themselves, and you/I who are…is through our daily personal development, we overcome moments or short periods of negativity.  We do this by realizing they are only moments on our quest…not who we are!!!
So give yourself a break if you've had a small setback!  Afford yourself the same bad hour/day/week you afford others you unconditionally love.  Realize the more 'not so ideal' times in your life are just stepping stones to achieving YOUR dreams!
I'm fairly certain Mother Teresa exclaimed a profanity or three in her lifetime.  Did she let it affect her quest to directly and indirectly help millions of others?…of course not.  Are you going to let a moment in time change your ultimate destination?…of course not!
And no matter where you are at in YOUR journey…remember those negative moments get fewer and further in between!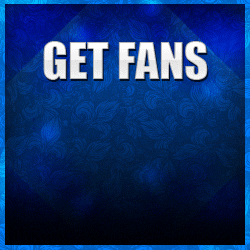 Want to make more money from the comfort of your home, pay $500 less taxes a month, go on free vacations, and work directly with me?  If so, CLICK HERE NOW
If you received value from this post
please comment
and
share
if you want more content like this
Jeremy Howie
jeremy@jeremyhowie.com
"YOUR dreams are just a decision away!"
Jeremy Howie is a full time success coach and entrepreneur and continually assists and empowers others to find their greatness within and achieve their dreams.
P.S. If you would like help in achieving MORE success marketing your business online CLICK HERE NOW